Post by TermiteHunter on Jan 18, 2023 23:01:22 GMT -5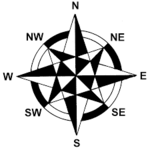 Tarheel829 and I were there earlier today to finalize the individual locations for the cache and the puzzle. We had placed the container out a few months ago but weren't able to return to finish the job until today. While in the area, we saw some teens pushing over some of the smaller, weaker trees and disturbing the fairy huts. The place where the container originally was well-hidden had the limbs covering it removed and looks like someone had tried to remove it. I have reason to believe if it hadn't been corded and locked to a tree it wouldn't have been there.
So due to high probability of vandalism we elected to not go forward with this one.
Big shout-out to
TermiteHunter
for working with me with modifying his cache so this one would fit, and for helping me tighten up the logic which would have been used in the field puzzle.
I hate that. You know that kind of thing happens from time to time.
Rethink it. Make it less dependent on the structures there.
Don't abandon the project.
I am reminded of the "my friends car got broken into at this park so I don't go there anymore" This happens everywhere. Shootings happen in Ballantyne.
These things are going to happen. Avoid them with other measures if possible. Make different plans that avoid potential problems.
You might get it wrong, then again you might come up with something great.
Dark Arts has been muggled at least twice, destroyed by wildlife and the main clue removed once with only a few actual finds and I am still learning how to avoid these issues in the future as an experienced hider.
I had considered putting one in the Enchanted Forest earlier as well but was concerned about visits to the "huts" and wanted to avoid discovery of anything I hid there.
I was thinking of something smaller and more concealed but that too may not work.
I do have a few more loose concepts that would work mostly along the front entrance on 51 as well as the old log structure.
That would put three more in the front main entrance. Not a Bison tube zip tied to the dog fence or a fence cap hide. That is not unique enough.
Placements intended should optimize future additions.
Any others have ideas?
Want to claim an area?
How about the bike jump ramp area? Lots of potential there.